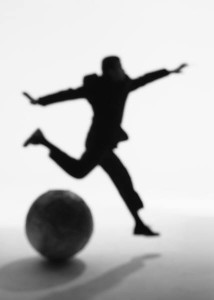 If you do have Business Systems IT staff, it's often more important to keep them focused on everyday "keep the lights on" tasks, than to get them implementing projects. Sometimes, trying to do both means that they are too stretched to succeed at either task.
If you're a little short-staffed, or even just overloaded with the day to day, Business System Alchemy can work with your IT team to assist with project delivery. We'll make sure your project is delivered on time, on budget and to the satisfaction of senior management.
We have PMBOK, PRINCE2 or Agile Project Managers, who work on either small scale delivery or long term transformations, for both large and smaller businesses. We tailor and right-size our project delivery methods based on your business needs and your project needs. Too much project management can sometimes become a road block for small business, similarly, too little can mean there isn't enough control and direction.
When we work with a business, we see ourselves as part of the business. However, every project has a clear beginning, a defined duration and a clear end. We'll work closely with and support your team during project delivery, but also ensure that the right knowledge transfer happens so that your business is self-supporting when we leave.
If your project is more than just straight solution delivery, we can provide triple-threat project managers who can help you with Business Process Reviews, Project Management and Change Management assistance.
Our specialities include ERP Implementation, Field Service rollout, Document Management (including AP Automation), App Delivery, Interface Management, Infrastructure changes and Business Process Change Delivery.
Over 60% of IT Projects fail due to lack of effective Project Management. Don't let your business become the latest statistic.
Click here to request your initial project assessment at no charge.