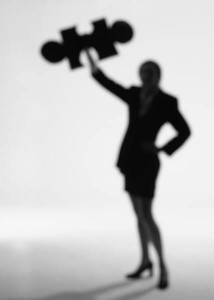 In the current, highly competitive, business environment it has become important for companies to select the best software for the job, rather than compromising and trying to do everything within their ERP. However, following this type of Best of Breed policy means that your business could end up with multiple software systems (and vendors) that don't talk to each other. What you really want is to use Best of Breed software, but still have data flowing seamlessly between systems and avoid manual "Swivel-Chair" integration.
Business System Alchemy can help you to get all your vendors and their software systems communicating effectively. We can provide functional and technical specifications for software system integrations, as well as communicating in "tech-speak" with your vendors on your behalf, with your business needs in mind. We do all of this by understanding your current Financial, Operational and Technology processes and structures, ensuring that the technology integration method on offer is the right solution for the future of your business. We're the safety net so that you know that your people, process and technology will fit together.
We work between ERP and other systems, such as Document Management, Field Mobility, Business Intelligence solutions or industry-specialist software, helping you to understand your options so that you can provide maximum value back to your business.
And when it comes to implementing your new technology, or refreshing the old, we can help you implement and deliver the change in a manageable, timely, budget-friendly way.
If you'd like to learn more about our Technology Integration Services, click here.