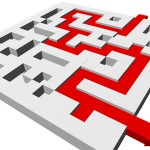 Objective
Business owners acquired business from a larger entity and inherited an ERP configured for a more complex environment. The owners were seeking to remove complexity, unnecessary customisations and system restrictions that were causing process roadblocks. It was also seen as an opportunity to improve the system efficiency and make use of functionality not previously used.
Solution Delivery
All restrictions and customisations were reviewed in conjunction with business processes.
A detailed listing of all system changes was compiled and vetted for ongoing business benefits.
Opportunities identified to streamline processes.
Worked with closely with system vendor to expedite system changes.
Achievements
Favourable user feedback regarding simplified ERP experiences.
Simpler support and upgrade path resulting in real ongoing cost savings for the business.